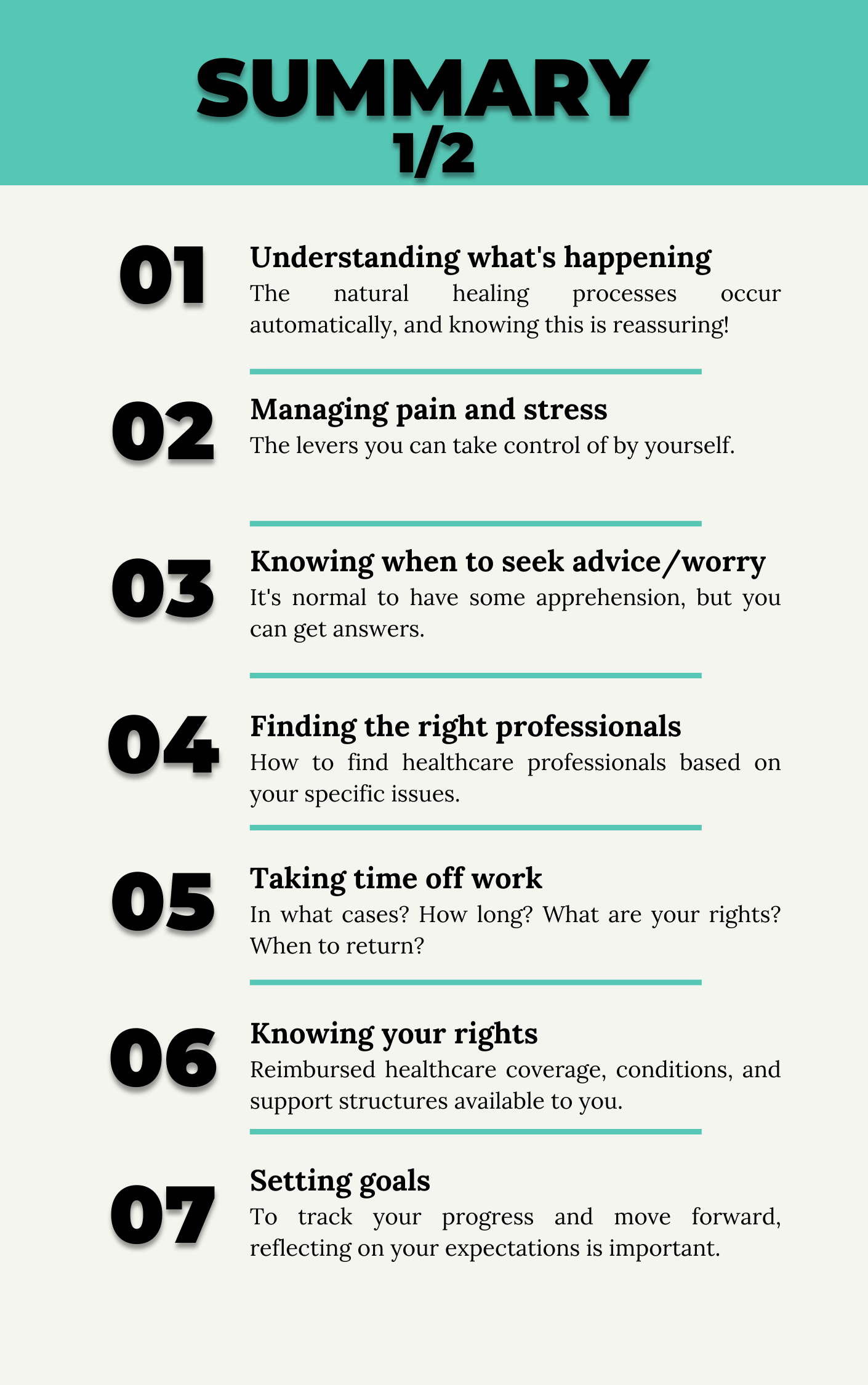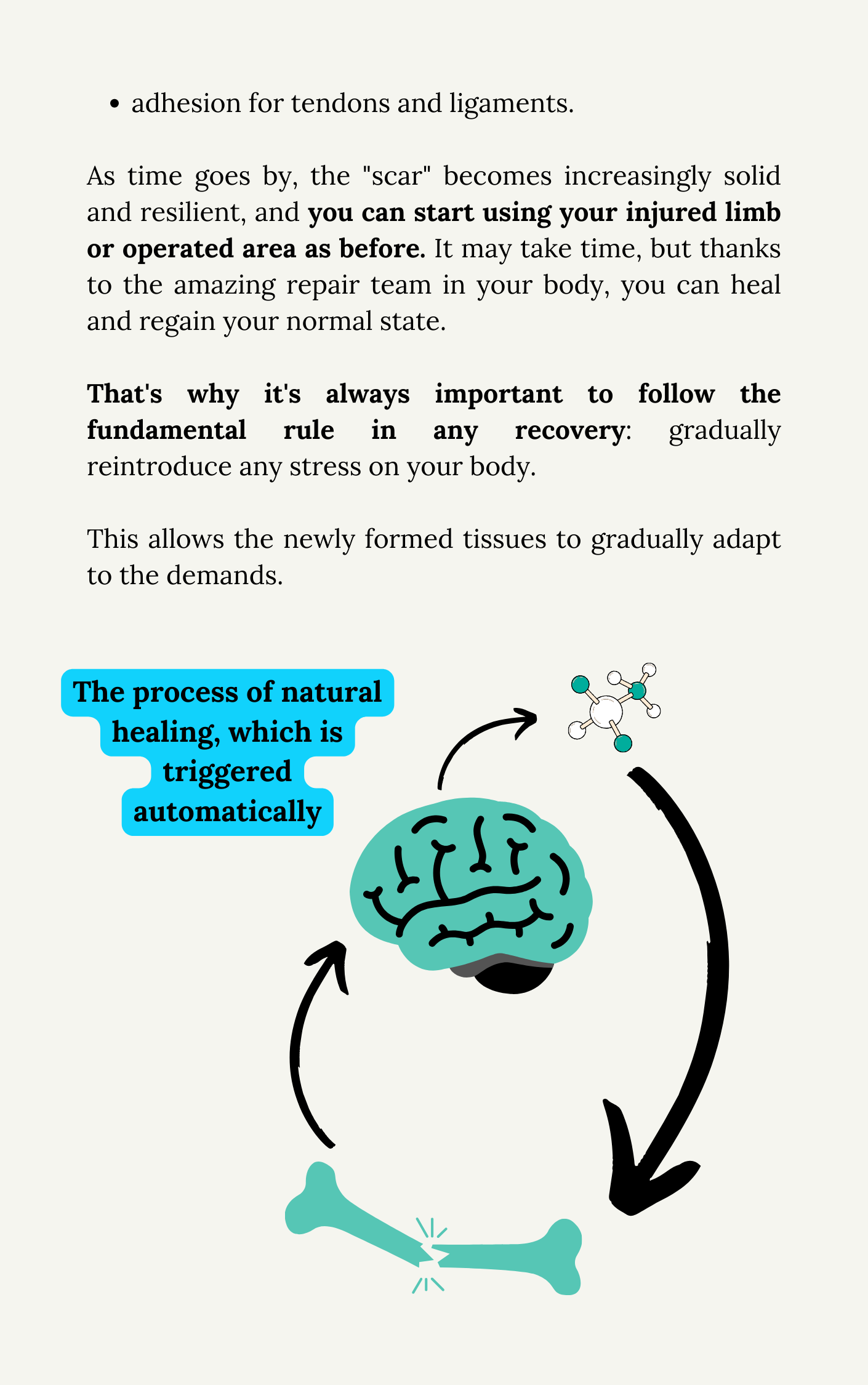 The Guide to Optimizing Recovery after Wrist, Arm or Shoulder Fracture
Preview
Do you have a broken arm, wrist or shoulder and are looking for practical advice on how to recover as effectively as possible?
This illustrated guide will provide you with clear and reliable information to help you regain your physical fitness and activities as quickly as possible. You will discover the best strategies to:
Manage pain and swelling
Resume walking and appropriate physical activity
Regain mobility
Improve sleep
Find reassurance
Identify the right healthcare professionals to consult
Know when to drive or return to work
Avoid recurrences
💡 This recovery guide is based on practical and achievable advice & exercise, drawing from my 11 years of experience as a physiotherapist and extensive research in international scientific studies.
You will have all the necessary information to regain your physical and mental well-being as quickly as possible, complementing your medical and paramedical care.
Ebook written by Nelly Darbois, Physical Therapist & Science Writer since 2012.
Number of pages: 73
⭐ Satisfaction guaranteed or your money back!
I genuinely believe that my content is of high quality and useful, and it has been endorsed by several patients. That's why I offer a 7-day money-back guarantee. If you feel that this guide or my free content on kinedarbois.fr hasn't provided you with any value, simply send me an email within 7 days of your purchase (nelly.darbois@gmail.com), and you will receive a full refund (upon completion of a satisfaction questionnaire).